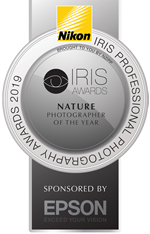 Simone Jackson is NZIPP Nikon Iris Award 2019 - Nature
Photographer of the year.
Do you love to View? To Love? To Empathise?
This section ranges from accurate photographic Nature/Wildlife, to telling the story in their natural habitat. Over the years I've been privileged to photograph to the Royal Albatross on Taiaroa Head. You can read more about this in my blog section.
If you would like to enquire about any prints for purchse then click on any photo you are interested in and click on the button at the bottom of the image.